Future trends in ENERGY and ELECTROMOBILITY in the South Baltic Region
Cross-border Conference with PA panel; 25th of October, 2019, Scandic Hotel, Gdansk, Poland.
Invitation
Baltic Institute for Regional Affairs BISER together with UMBRELLA Interreg South Baltic project partners, take immense pleasure in inviting you to attend the Cross-border Conference with PA panel that will take place in Gdańsk (Poland) on 25th October 2019.
The main objective of this conference is to provide beneficiaries with relevant information in specific thematic areas for the preparation of future project applications. This will be a first occasion to investigate the possibility of creating new projects to submit for proposals in the South Baltic Programme or using other funding possibilities in the field of Energy and electromobility.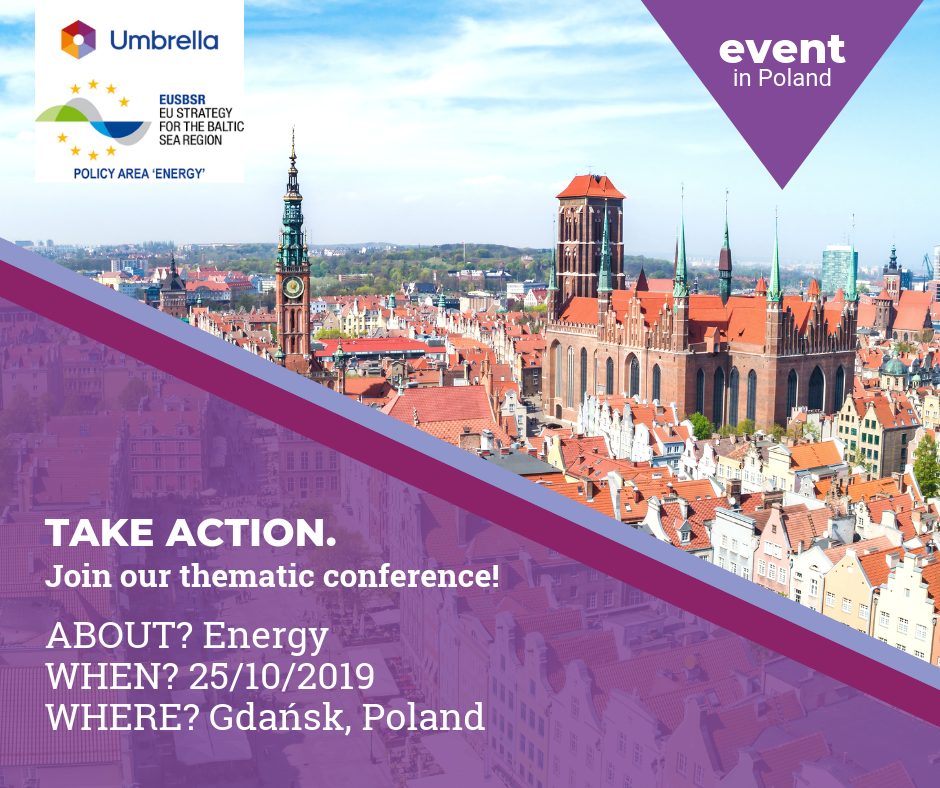 To be able to do that, the conference will provide you with relevant information concerning the on-going discussion on Energy topics in the South Baltic Sea, Energy & electromobility objectives in the EU Baltic Sea Strategy, to end up with the support you can get from Umbrella-project in the project application phase. Being the conference co-organized with the EUSBSR PA ENERGY Coordinator, participants will meet with experts in the frame of the EU Strategy for the Baltic Sea Region. We will also propose a special "Microactivity" aiming experts related to the electromobility.
You can find the draft agenda of the conference below:
Registration is now open at the following link: https://forms.gle/TLwpBJzCbN1L15Rc6
Should you need further details, don't hesitate to contact:
Magda Leszczyna-Rzucidło
Email: magda.rzucidlo@euroregionbaltic.eu