Are you a young girl/ boy between 18-25 years old?
Would you like to know more about your right of access to public information?
Then our Youth Workshop is the right occasion for you to gain practical knowledge in this field, besides socially responsible relationships and participatory budgeting.
The workshop will be organized in the frame of SIA4Y project– Strengthening civil society rights by information access for European youth, led by the Polish Economic Society in Gdansk (PL).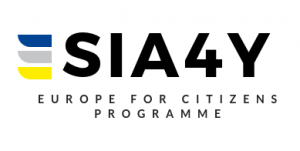 If you are eager to know about our project and next activities, and if you would like to leave your comments, you can visit the website civicyouth.eu.
Stay tuned and save the date 7th March 2019!
The event venue will be Ratusz Staromiejski (Town hall)
Stary Rynek 25, Elbląg (PL).
N.B. Agenda and link for registration will be available in January.