On 10th March the Euroregion Baltic Executive Board met online to officially commence its work for the 2022. The meeting was attended by representatives of each member region, apart from Kaliningrad Region which was suspended in ERB cooperation due to current situation in Ukraine.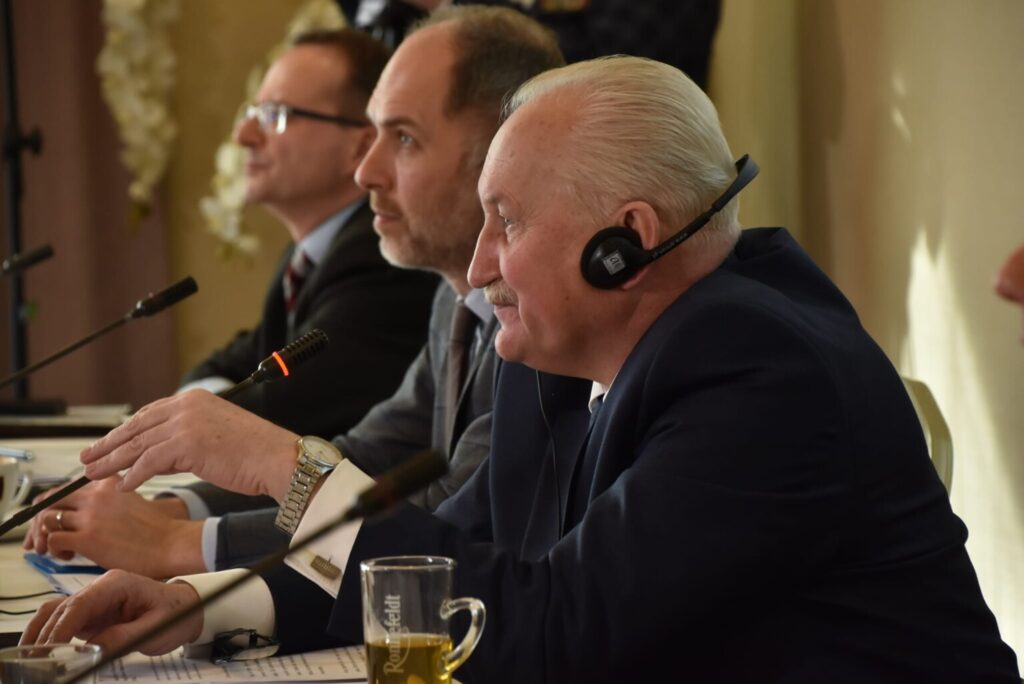 This year's first Executive Board meeting was particularly important due to another changing presidency. The previous presidency held in 2021 by Blekinge Region represented by presidents Mr Johan Sandberg and Mrs Elin Petersson was officially handed over to the Warmia and Masuria Region and its Marshal, Mr Gustaw Marek Brzezin, who became the new ERB president.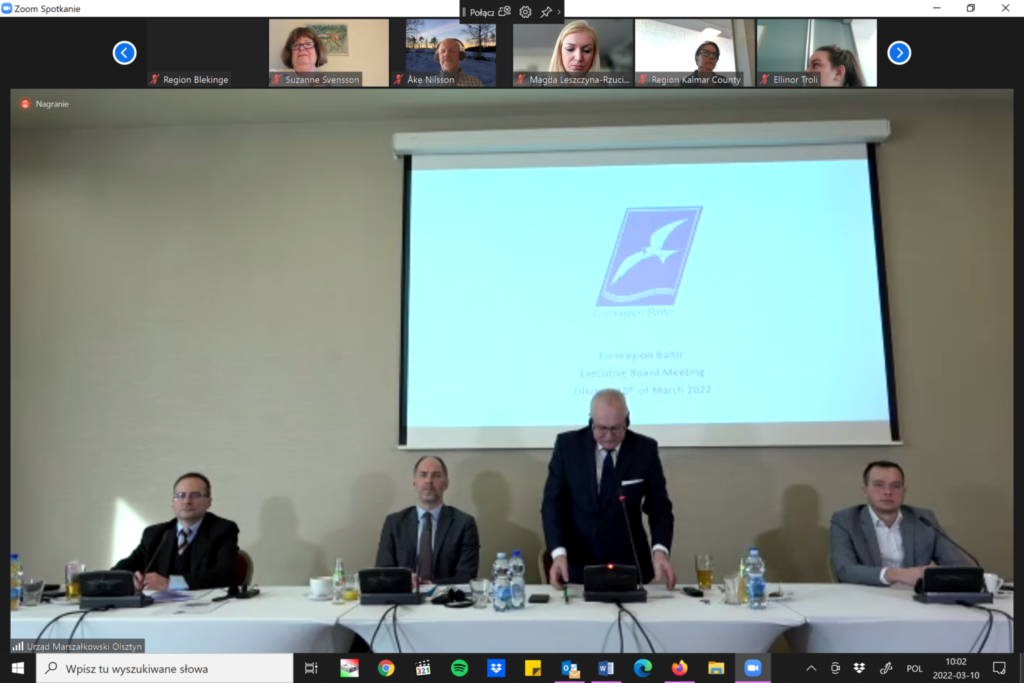 The Board discussed the ERB goals and activities implemented in 2021
by the ERB International Permanent Secretariat. Also representatives of the Water Core Group and Mobility Core Group presented reports on the activities implemented in 2021. Furthermore future activities and steps planned for 2022 were discussed.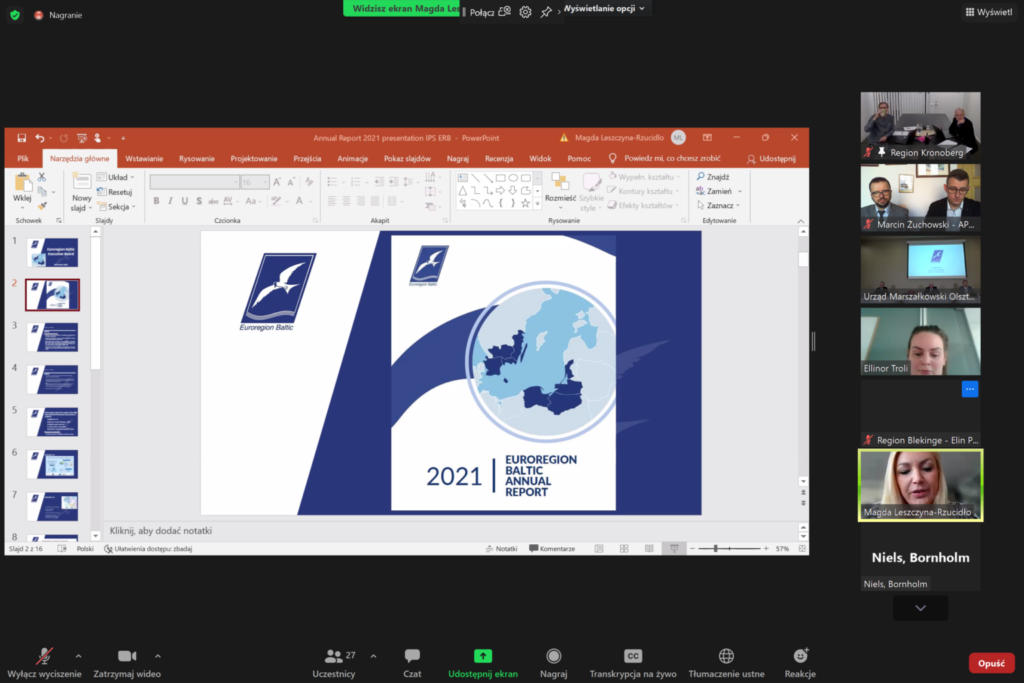 The following priority goals for 2022 have been established:
activity within the South Baltic Programme,
sustainable development through cooperation,
building competences and acting people to people through contacts,
youth.