On 8 December 2022, the Annual Stakeholders Forum of the Euroregion Baltic was held in Olsztyn. The main topic of the Forum was counteracting climate change based on the experiences of Polish and foreign partners of the Euroregion Baltic.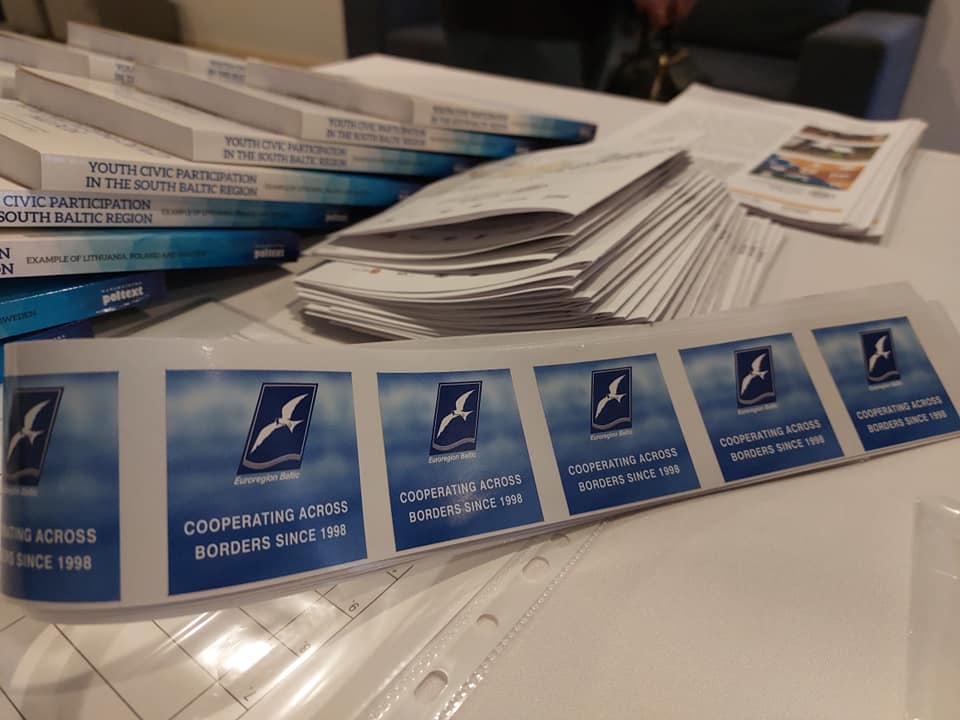 The event was organised as a joint action with Sztum Circular Economy project conference in cooperation with project partners of the Association of Polish Communes ERB – the Municipality of Sztum, Gdansk University of Technology and partners from International Development Norway.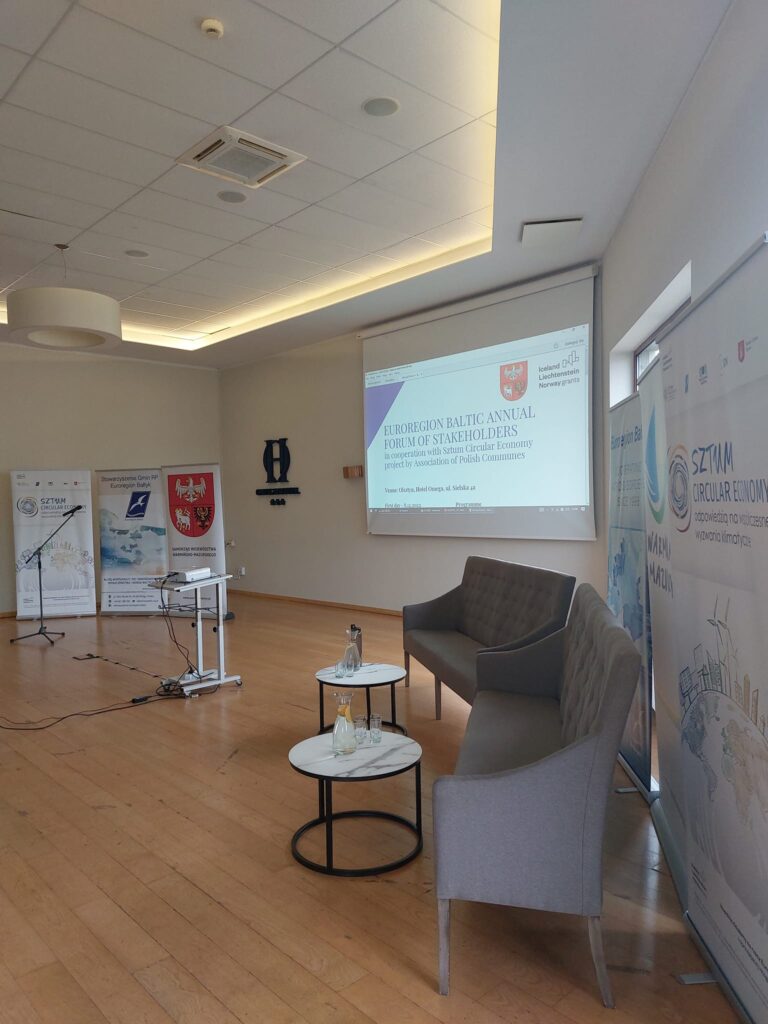 The Forum was opened by Mr Gustaw Marek Brzezin – Marshal of the Warmia and Masuria Region who currently holds the position of President in Euroregion Baltic, thus the Annual Stakeholders Forum was also a summary of his one-year presidency, which will continue until the end of 2022.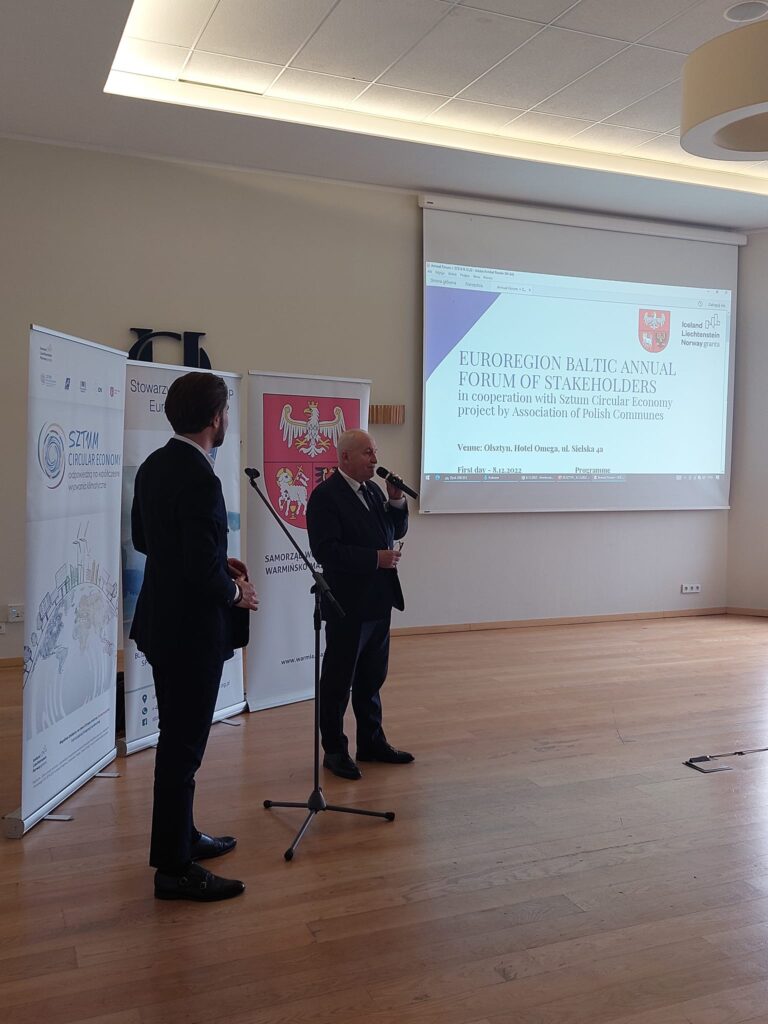 The meeting was attended by representatives from Bornholm (Denmark), swedish regions of Blekinge, Kronoberg and Kalmar, Pomorskie Region, and Warmia and Masuria Region.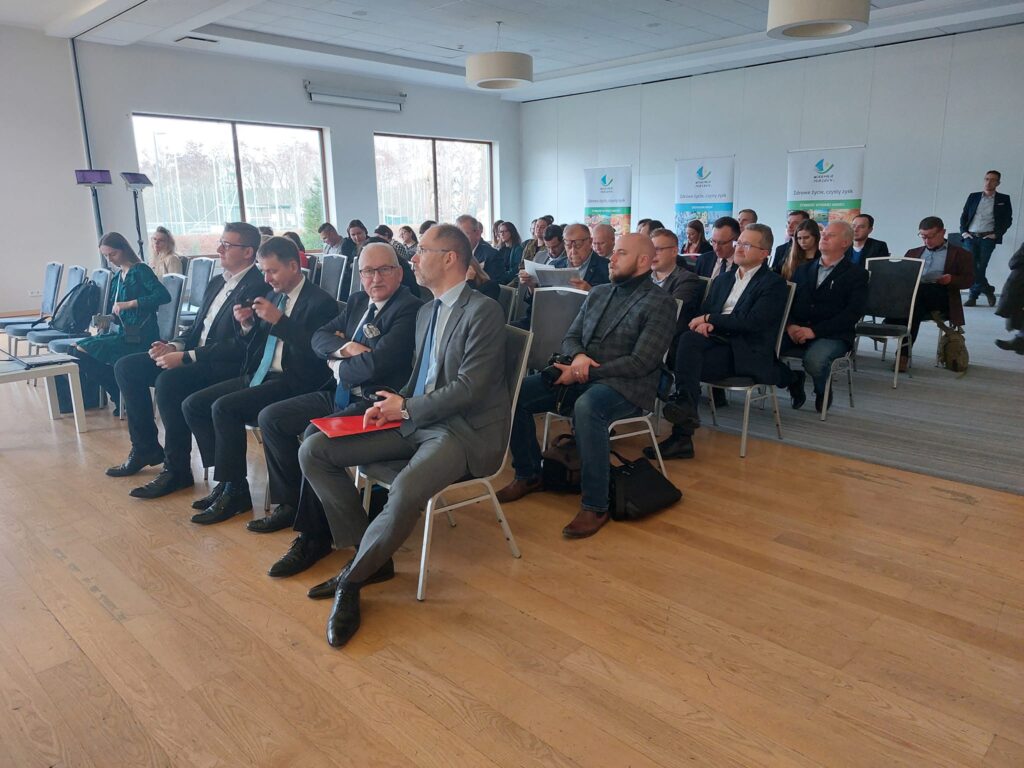 This years Forum was supported by the thematic scope of the Sztum Circular Economy project. Many climate change experts from the region and project partners were involved in the discussion.
The keynote speech was given by prof. Krzysztof Czerwionka from Gdansk University of Technology, who shared his knowledge on the essence of a closed-loop economy – the impact on the environment, why we should pay attention to our small choices in everyday life to prevent drastic climate change, what we are threatened by and how to avoid negative environmental effects.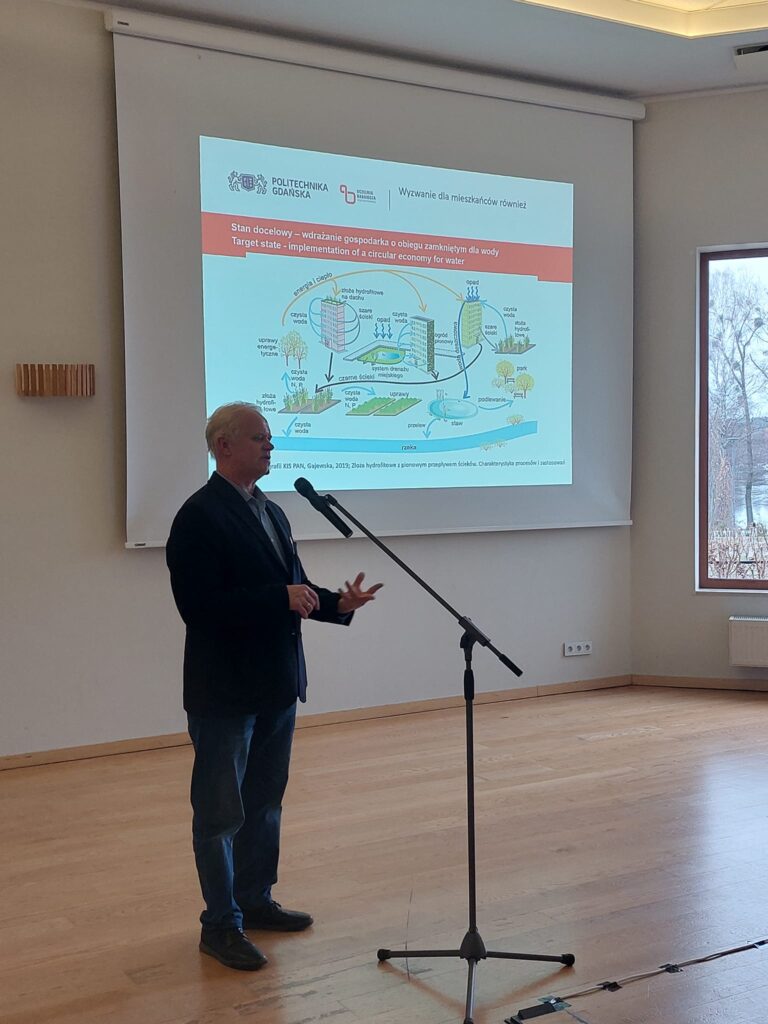 The conference followed with two thematic sessions. First discussion concerned 'Closed-loop economy in practice: The road to a closed-loop economy (the sphere of production and planning, water resource management, recycling and waste as pillars of new project initiatives)' and was conducted among experts from the Waste Management Facility in Denmark, International Development Norway, the City and Municipality of Sztum, the Water Key Group (Sweden) and a representative from the Department of Environmental Protection of the Marshal's Office of Warmia and Masuria Region.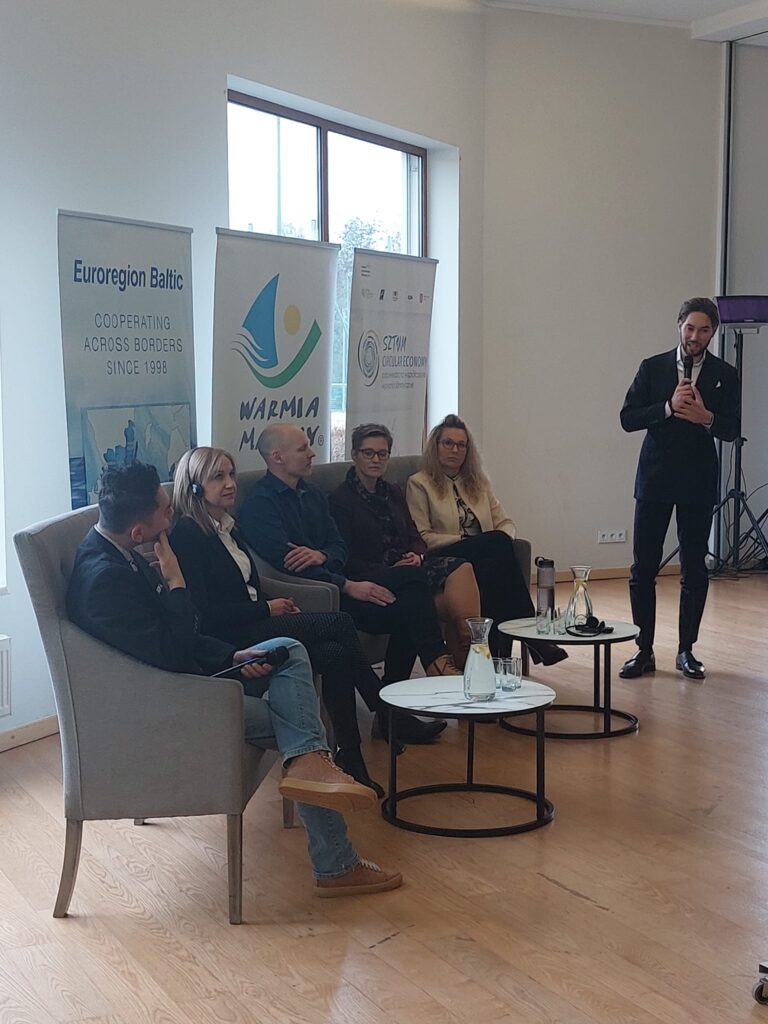 The second panel session tackled the topic of 'Energy and the Closed-cycle Economy: Renewable energy sources as a catalyst for the introduction of a circular economy model'. This part of the discussion was held by representatives of the Regional Municipality of Bornholm, University of Warmia and Masuria in Olsztyn, Interreg South Baltic Programme office, and the Department of Environmental Protection of the Warmia and Masuria Region Marshal's Office. In addition, forum participants had a chance to learn more about the Interreg South Baltic programme 2021-2027 and the Danish BOFA organisation.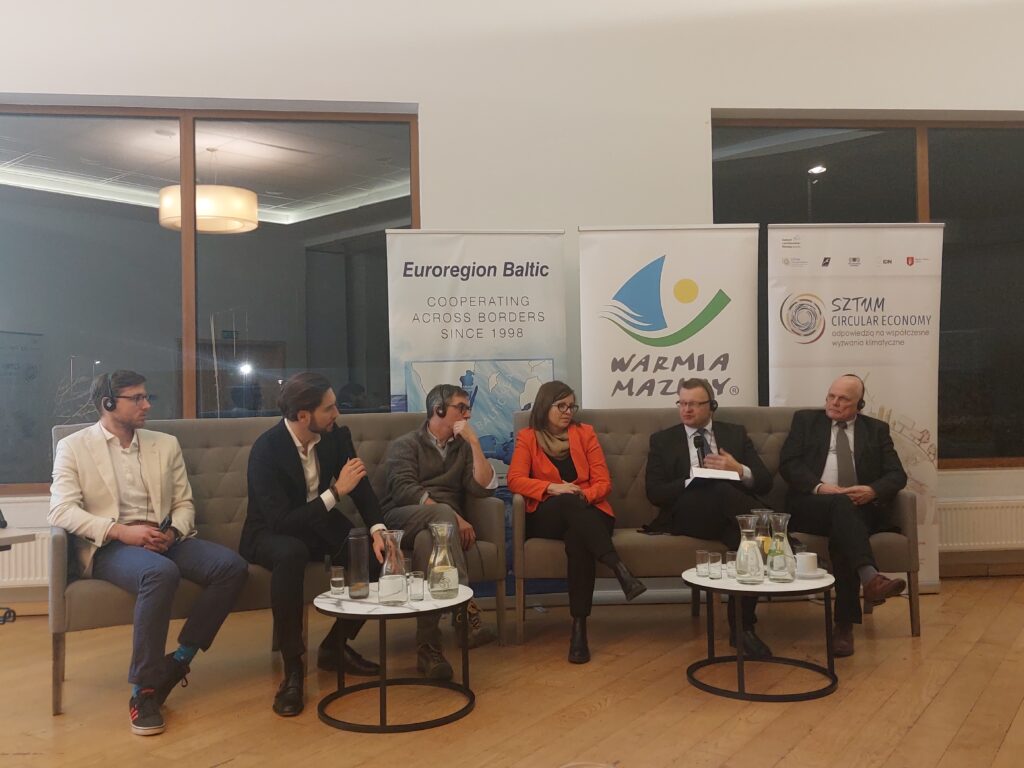 The result of both discussions was the willingness of all participants to be involved and act within a Task Force on Combating Climate Change. Furthermore, the forum was also a meeting of the newly formed Circular Economy Task Force, which will bring together thematic experts in the field of combating climate change.