On 2nd March 2023 the Euroregion Baltic Executive Board met in Rønne, Bornholm to officially commence its work for the 2023.
The representatives from Blekinge, Kalmar, Kronoberg, Klaipeda, Pomorskie, Warmia and Masuria Region, Association of Polish Communes ERB (online), ERB Youth Board and also special guests from BOFA Bornholm and BEOF Bornholm were warmly welcomed at the premises of Bornholm Regionkommune.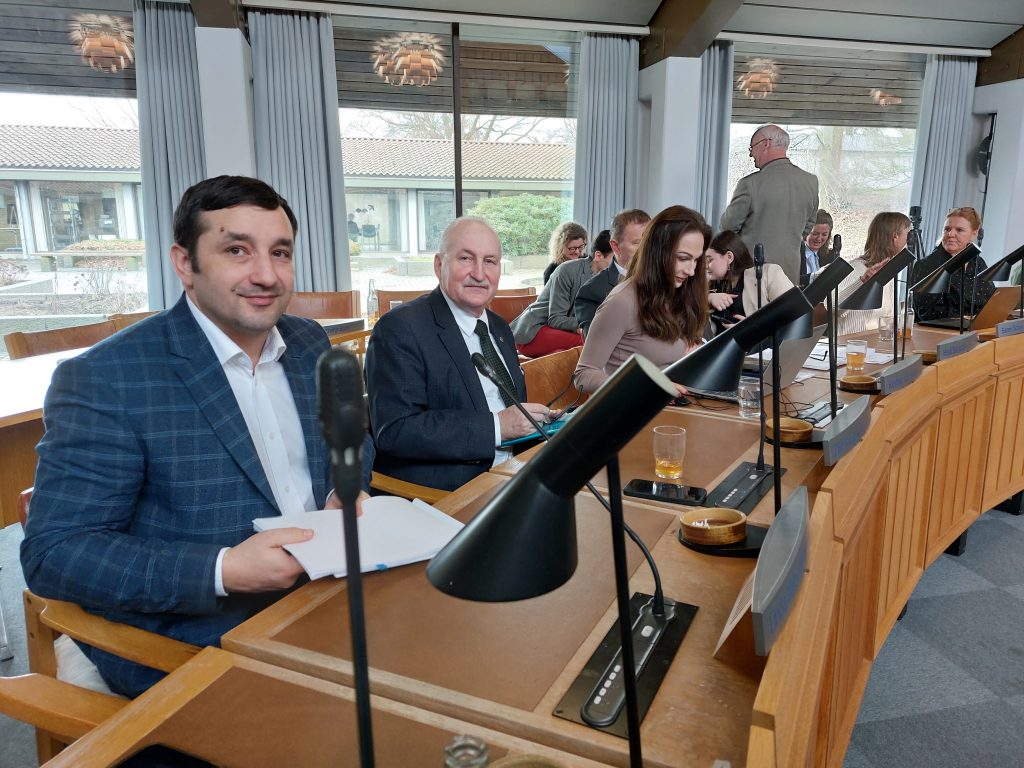 This year's first Executive Board meeting was particularly important due to another changing presidency. The previous presidency held in 2022 by Warmia and Masuria Region represented by president Mr Gustaw Marek Brzezin was officially handed over to the Municipality of Bornholm and Mr Mikael Benzon, who became the new ERB president. The meeting was even more important as it officially started the celebrations of the 25th Anniversary of the establishment of the Euroregion Baltic.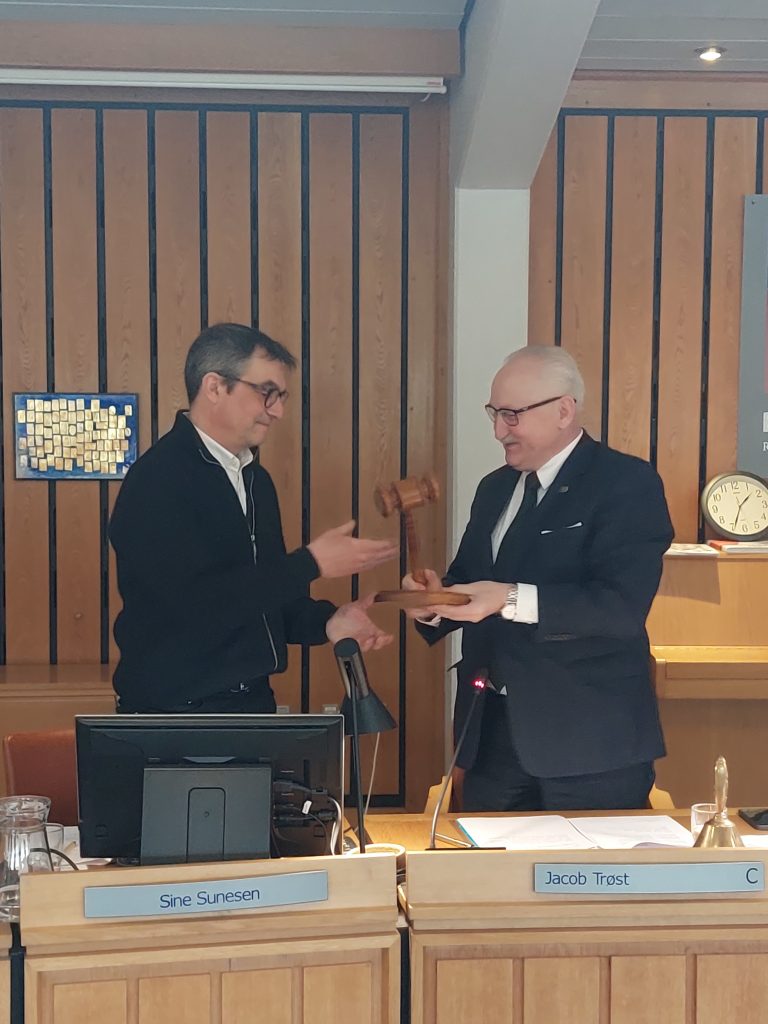 During the meeting the Board Members not only discussed the ERB goals and activities implemented in 2022, future activities and steps planned for 2023, proposal of establishing a new task force within ERB for climate change and green transition (CCGT Task Force), but also current geo-political situation and its impact on both BSR cooperation and Euroregion Baltic. Also representative of the Water Core Group, Mr Torben Jørgensen presented report on the activities implemented in 2022.