It is now time to mark this date in your calendars and contact us for possible travel support to join the SIA4Y project team for our final conference! We will meet for a full-day event in Gdansk, Poland on 28th April 2020. Our conference venue is the European Solidarity Centre.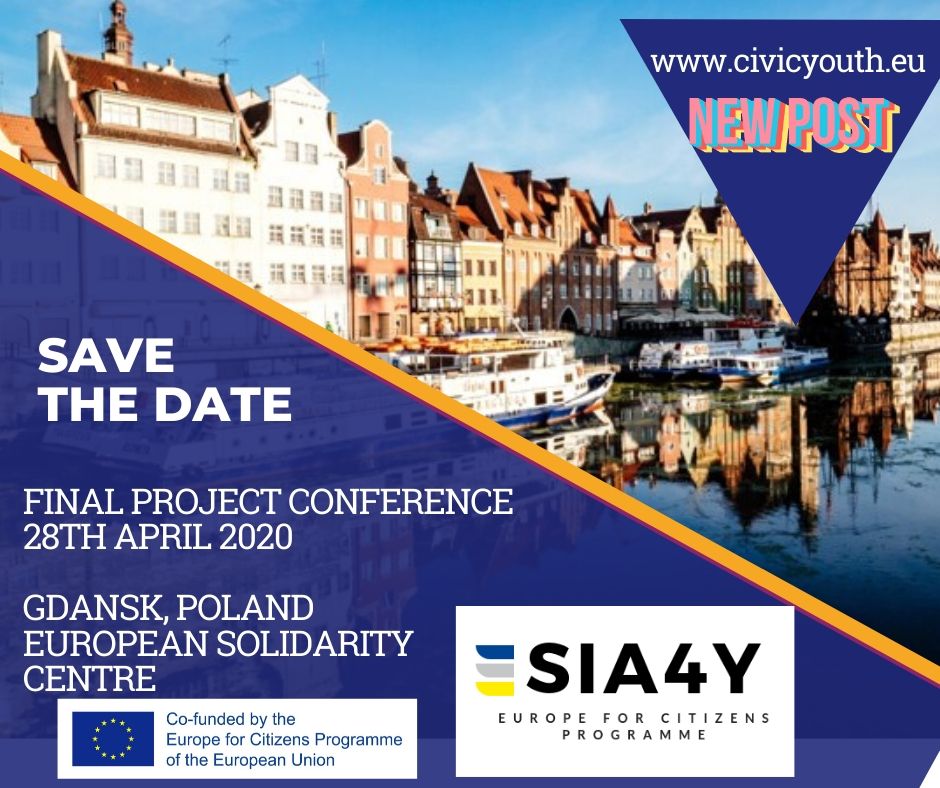 We are currently looking for youth participants to take part in the youth conference on Freedom of Information and transparency needs in the EU. Our Europe for Citizens co-funded project called "Strengthening civil society rights by Information Access for European Youth (http://civicyouth.eu) – SIA4Y will have its final event on 28th April in Gdańsk, Poland. The project organized a series of mirroring events "Access to public information from the youth perspective" in each partner country (Poland, Estonia, Finnland and Belgium), and we're now organizing the final conference to summarize our efforts and activities.
Our event will count ca.100 participants from different European countries (i.e. already confirmed youth from Sweden, Denmark, Latvia, Poland, Finland, Estonia and Belgium). Our target group will be mainly young people ageing between 18 and 28 years old. The main objective of the event will be to inform and train the participants in the use of the right of access to public information, including practical training on socially responsible relationships and participatory budgeting knowledge for youth. We have now confirmed speakers from AccessInfo www.accessinfo.org who run the AskTheEU platform, as well as from Team Europe- official European Commission advisors.
Please see the draft fo the agenda here: SIA4Y Final conference agenda 28_04.2020 (draft Feb2020)
Registration is now open: https://forms.gle/ftb8sUXXtRAvmWXU7
If you want us to cover your travel and/or accommodation cost you need to contact the Project Coordinator, Magda until 20th Match 2020 the latest at magda.rzucidlo@euroregionabltic.eu