The XV UBC General Conference "Building an inclusive and resident-focused city. The Baltic way" hosted over 250 participants from all Baltic Sea Countries. The UBC Youth Conference was held parallel to the General Conference, with around 70 participants from the Baltic Sea Region.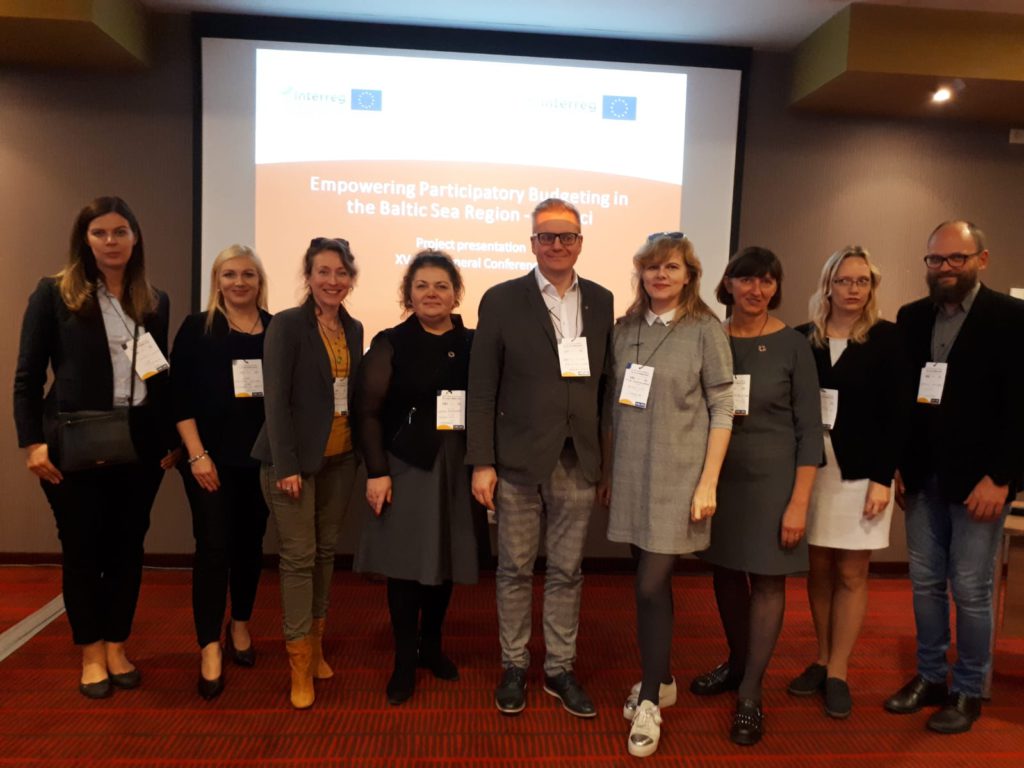 Magda Leszczyna-Rzucidło, Head of the International permanent Secretariat moderated one of the workshops: The value of the citizens' participation for cities governance co-organized by the Interreg BSR "EmPaci" project, Baltic Institute for Regional Affairs from Gdynia and Klaipeda University.
The goal of the workshop was to focus and to become a trigger for discussions and debates around capacity challenges to citizens' participation in public policymaking in the countries of the Baltic Sea region and legitimation of participatory budgeting, citizens' co-production of the public services in the cities and concrete remedies for those challenges. The workshop gathered over 30 participants representing cities and municipalities for all around the Baltic Sea Region.
Full conference programme available here:
http://ubc.kaunas.lt/conference-programme
UBC General Conference documents available here:
http://ubc.kaunas.lt/documents
The General Conference is the highest authority of the Union and has the power to make decisions concerning any activities of the Union, e.g. electing the Presidium consisting of the President and three Vice-Presidents of the Union for a two year period, as well as electing the Executive Board for a two year period. In addition, a number of plenary sessions and back-to-back meetings are organized during the conference.
As in previous years, a Youth Conference will also were included, and the Baltic Sea youth will actively participated in all conference programme.