The project "Creative Waves – Baltic Sisterhood for Change", a cooperation between Intercult from Sweden, Euroregion Baltic and Baltic Sea Cultural Centre from Poland, Estonian Women's Studies and Resource Centre (ENUT), and activists from Kaliningrad Oblast, has come to an end. The aim of the project, was to empower women in the Baltic Sea Region by meeting traditional crafts, local traditions and customs etc. with the digital modern world and its demands for change.
The project final, powerful event was held in Gdansk, on 25th – 27th September in Baltic Sea Cultural Centre premises and partially online. "Talks to Empower" was a three-day series of meetings and accompanying events such as panel discussions with international women- experts , shows and workshops that took place at the Baltic Sea Cultural Centre in Gdańsk.
The event kicked-off on 25th October in Gdańsk with some truly inspiring warm-up micro-workshops, shows & discussions with artists and craftswomen from Pomorskie Region, Warmia and Masuria Region and Sweden.
On the second day of the event, on September 26th, which was also streamed online (watch it here) participants had a chance to meet very inspiring women-experts from the Baltic Sea Region discussing on following topics:

"Creative Community Building upon Balticness: Role of Tradition and New Approaches" – panel discussion on Baltic Sea identity
"Empowered and Creative Women in the Modern World"
"Women Empowerment: Social Relations in Local Communities"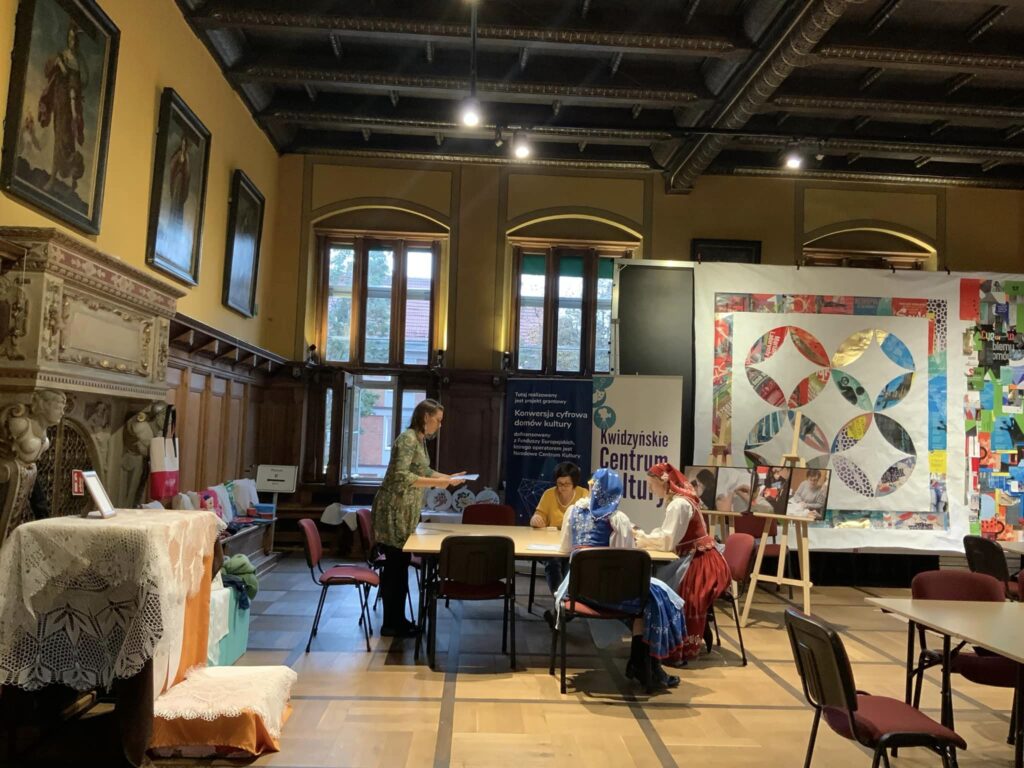 Our experts discussed female entrepreneurship and the importance of building supportive environments. Thanks to that, the project built a feeling of identity and belonging hoping this was a start of a larger movement of empowering women in local communities and the broader the Baltic Sea region!
On last day of the "Talks to Empower", with guests from four countries of the Baltic Sea Region, we discussed female entrepreneurship and importance of building supportive environments. We focused on practical aspects of turning passion into profession and considered how to use sisterhood, empathy and solidarity to strengthen society. Traditional female activities (e.g. embroidery, jewelry making, herbalism) and their role in community building will serve as a point of departure for our future meetings.
All presentations from the panel discussions are available here.
All pictures by Agnieszka Domańska – Baltic Sea Cultural Centre in Gdańsk.