The key goal of the Umbrella 2.0 project is to raise awareness and knowledge of the importance and advantages of transnational and cross-border cooperation in the Baltic Sea Region (BSR), following the principles of the European Union Strategy for the Baltic Sea Region (EUSBSR), European Union Green Deal and the United Nations Sustainable Development Goals (SDGs).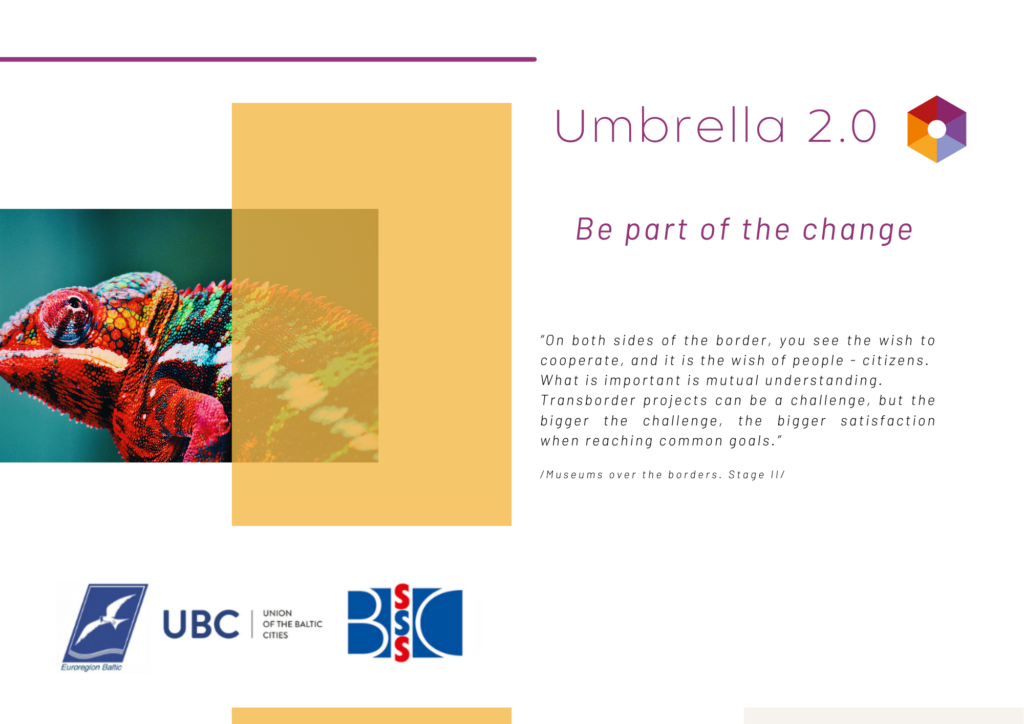 The project, whose partners are Euroregion Baltic (ERB), the Baltic Sea States Subregional Cooperation (BSSSC) and the Union of the Baltic Cities (UBC) is funded by the Swedish Institute.
Umbrella 2.0 is dedicated to the BSR local authorities, civil society organisations and small institutions of diversified type, especially those who are newcomers to international cooperation. Our aim is to encourage them to be open to the possibilities provided by cross-border and transnational cooperation, to make them aware it is worthwhile to cooperate and that there are financial tools and project possibilities available to them, too. Furthermore, our ambition is to jointly explore the opportunities and benefits of being a part of the BSR and EUSBSR.
We believe that the best way to convince those who are new to international cooperation is by showing them the best examples of what has already been achieved by others. Thus, we have decided to ask directly those we thought could give some inspiration.
Enjoy the reading!
Click here: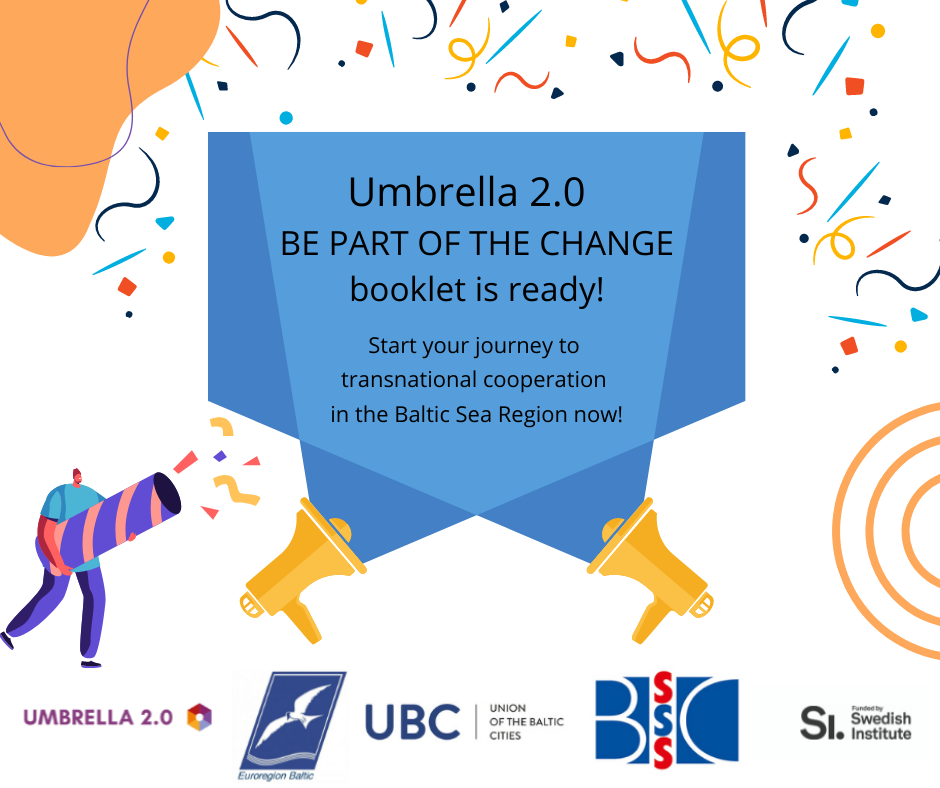 Umbrella 2.0 developed this booklet with best practices to further build the capacities of small and local actors and inspire more stakeholders to engage in transnational BSR cooperation.
The stories show examples of successful collaboration, extensive networking and present current and future "hot topics" for cooperation in EUSBSR thematic areas.
We asked partners of Baltic Sea cooperation projects and initiatives to share their stories about what good transnational collaboration can bring to their work, their organisations and local communities. They were all so enthusiastic about their work!
We encourage you to read those stories, get inspired and try to start your own transnational or cross-border activity.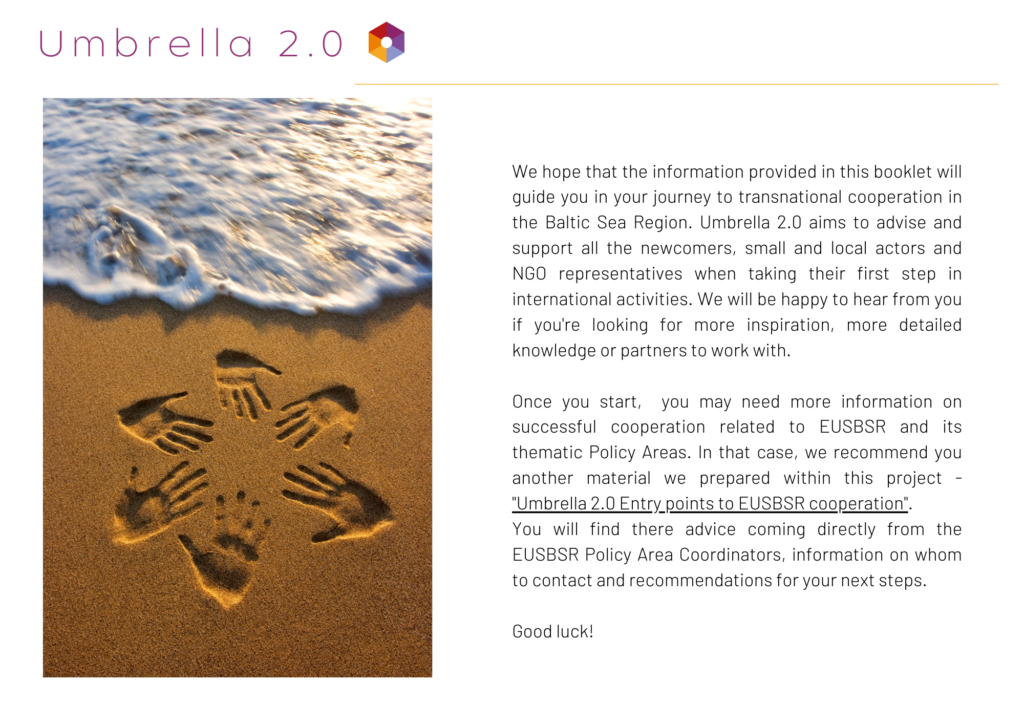 DOWNLOAD HERE: