3, 2, 1… – time for our webinars!
Find out more below!
Topic: "Cycling tourism: routes for sustainable future"
Expert: Mr. Arturas Petrauskas (Tourism specialist, guide and commute cyclist
When: 10th of June, 2020
Time: 13:00 – 15:00 (CET time; 14:00 – 16:00 LT time)
What we will discuss?
Sustainability tourism today
What is Cycling tourism
What kind of tourist are we talking about?
Main benefits of cycling tourism
Sustainability (local community involvement)
Challenges that arise with cycling tourism
How cycling tourism can benefit from local businesses? And travellers.
Why it isn't blooming?
How can you/we promote your services for travellers?
Registration: https://forms.gle/fo6K9cZHdfFPUELV6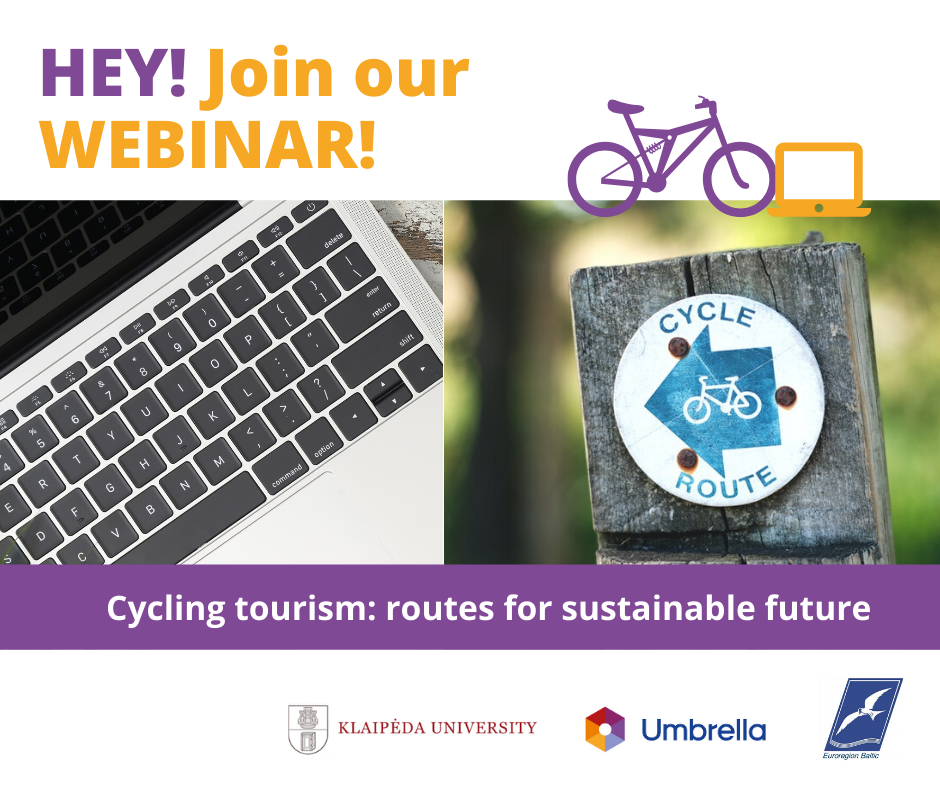 ?Registration: https://forms.gle/fo6K9cZHdfFPUELV6