The Umbrella project was meant to be exactly that – an umbrella to gather other projects and a way to connect people through cross-border projects. It was aimed at newcomers who had not yet been involved in projects in the South Baltic Programme. These included small local and regional organisations with an interest in developing a South Baltic identity.
Stakeholders were invited to participate in national training courses in project management and offered tailor-made solutions to help build capacity. Different initiatives and micro-activities such as "meet your- neighbour" has helped break down barriers and spread the concepts and values of cross-border cooperation.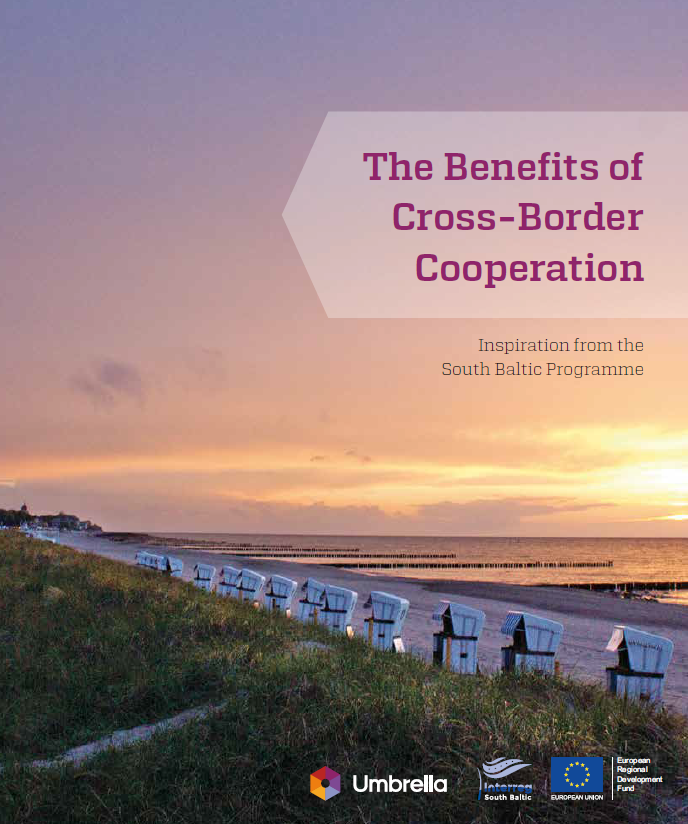 A cross-border project to inspire more cross-border cooperation The overall purpose of this project was to enlighten people that cooperation is important for geographic, economic, and social cohesion and that approaching the field of EU grants and projects can be an advantage in local development policies. A gradual process with great potential This development is not without obstacles, and capacity building should not be seen as a goal in itself, but rather as a process. To build a house you need to lay brick by brick, starting from the foundation. That is why the Umbrella project was introduced with awareness-raising events to say: "Hey you! Change is just around the corner! Go out and see what is going on in the region you live in."
And for those who were already aware of the great potential of the Baltic Sea Region, well, knowledge can always be increased. We have been looking forward to introducing you to the benefits of cross-border cooperation in the South Baltic Sea region. These 12 Interreg South Baltic projects are here to motivate and to inspire – and we are pleased to include our own achievements – and tips & tips on how to be part of the Interreg South Baltic family.
This is our Success Story Book
To inspire. To encourage. To bring the action!
Download full publication here: The Benefits of Cross-Border Cooperation